Student Registration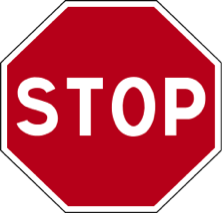 Do not proceed with this Registration
unless you have read and understand the following:
| | |
| --- | --- |
| • YOUR TUITION IS BEING PAID BY YOUR HOST ROTARY CLUB – THIS IS A GIFT – PLEASE DON'T THROW IT AWAY | • THERE IS A WAITING LIST TO ATTEND |
| • YOU MUST COMMIT TO STAYING THE ENTIRE TIME | • YOU MUST CHECK FOR CONFLICTS IN YOUR SCHEDULE PRIOR TO REGISTRATION |
| • IT IS AN HONOR TO ATTEND, NOT AN OBLIGATION | • IF YOU BACK OUT TOO LATE, YOU WILL HAVE COST SOMEONE MONEY AND PREVENTED ANOTHER STUDENT FROM ATTENDING |
RYLA is an event that has been carefully crafted, monitored and modified over time to serve all students who attend in many spectacular ways. THIS EVENT WILL CHANGE WHO YOU ARE. All students who attend are given information, opportunity and tools that will shape how they handle their own future.
Rotary District 5240 covers a large part of Central California and therefore provides opportunities in over 70 cities for students just like you to attend. Even though you may not have heard of this event, there are literally thousands of students who have heard of it and are extremely motivated to attend and make the best of the experience.
Every year there is a waiting list to attend RYLA and while we understand that sometimes there are events beyond your control, we want you to agree to cancel your registration as early as possible if it becomes necessary to do so in an effort to serve those who are ready, willing and able to attend.
There is no perfect time to schedule an event that serves so many students from so many areas. It is up to you to check your schedule NOW and determine if you have a conflict.
If you decide to complete this registration you and your parents are committing to the following:
| | |
| --- | --- |
| Arrive on time and stay the entire event | Show up with an attitude of gratitude |
| Follow the rules provided to you. View | You may have to miss an important event or reschedule one. |
| You will be asked to "Disconnect" during your visit which means no phone calls or Social Media | You will not have to spend money while you are there and all of your meals are provided |
| If you have special medical needs or diets, they can be addressed. | You must give up your space to an alternate student at least 10 days prior to the event if you must cancel on a non-emergency basis. |
Students who cancel their commitment to RYLA prior to cancellation deadline (10 days prior to the event), must notify their RYLA Club Chair directly via phone or e-mail AND send a memo stating the same to admin@ryla5240.org. The RYLA Club Chair's contact information is available on-line and on the student's registration confirmation.
I am a Student who has been chosen to attend RYLA. I have read the CONDITIONS OF REGISTRATION & ATTENDANCE.
PARENTS
Parents have pulled their kids out of RYLA in the past because they didn't understand how important the event was. We are committed to answering all of your questions prior to this commitment. Once a student is committed, we would like the support of everyone to ensure that nothing gets in the way of this amazing opportunity. We have seen parents pull their students out as a form of punishment to their kids and we can assure you that if your student is not "doing what is right", this event is perfect for any kid who needs a positive shift in their trajectory.
All parents can assure that their kids get the most out of the RYLA experience by helping to support their commitment to attending with a great attitude.
Parents should know the following information before helping their students complete this registration:
The exact name of the Rotary Club that is sponsoring your child
The name and contact information of their Rotary Club Contact Person aka Club RYLA Chair
The name and contact information of their School Advisor
The best way to reach RYLA Staff is by e-mail at admin@ryla5240.org.
You must sign and deliver Parent / Guardian Consent Form